10 tags
Little Mix depart Hard Rock Cafe
10 tags
Little Mix Q&A Part 3
10 tags
Little Mix Q&A Part 2
10 tags
Little Mix Q&A Part 1
10 tags
Little Mix @ Hard Rock Cafe
10 tags
Little Mix "Change Your Life"
10 tags
Little Mix speak while fans go crazy!
10 tags
Little Mix sing a capella!
5 tags
Lawson @ Bowery Ballroom!
10 tags
Married to Jonas: Kevin Sells Merch!
10 tags
Kevin Jonas Sells Merch!
25 tags
12 tags
Street Team
Do you want to make extra cash?? Do you love street teaming? Do you live in the NYC area? Check out our jobs section for more info: http://www.alluponit.com/jobs
30 tags
30 tags
22 tags
30 tags
30 tags
30 tags
30 tags
5 tags
15 tags
3 tags
4 tags
3 tags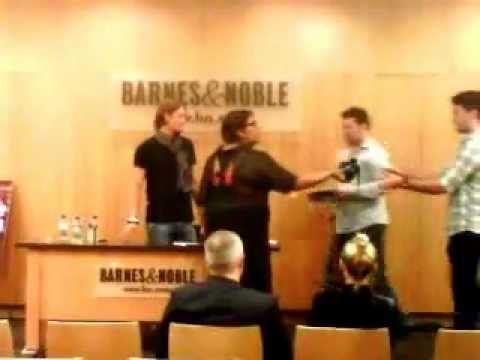 3 tags
4 tags
MTV's DISconnected Screening/Taping
Tonight we were invited to MTV's studio for a screening of their new movie DISconnected and an after show taping. It is basically about how technology has a negative affect on people and their relationships with others. The movie dragged a little in the beginning and even froze quite a few times. Personally, we enjoyed laughing at some of the hateful and illiterate comments that were...
4 tags
24 tags
28 tags
Katy Perry, Maroon 5 Help Launch Windows Phone... →
Tickets are still available for Katy Perry's NYC show tonight at Roseland Ballroom!! Be sure to pick up your tickets at a participating AT&T store!!
2 tags
8 tags
13 tags
8 tags
5 tags
13 tags